Sales Planning Made Simple.
Sales • Marketing • Operations
Aligned and focused for growth
One Integrated Plan
Align Sales, Marketing, and Operations inputs in a single plan for leadership
Ongoing critical activities and adjustments
Focus on critical activities across the organization that will drive to meeting  your goals. Remain nimble by making the necessary adjustments.
Drive Business Outcomes
Ensure your plan and adjustments are focused on delivering the desired business outcomes. Provide management with key analysis to make critical decisions.
"Sales is an outcome, not a goal. It's a function of doing numerous things right, starting from the moment you target a potential prospect until you finalize the deal.

Jill Konrath
#Sales-Driven Planning
Driving your best performance
Activity Plans
Sales and Marketing activities that deliver results
Embed key activities as part of your Sales and Marketing plan that helps grow your business. This will allow your team to focus on taking steps that create value for your organization and customers alike.
Create activity plans at the territory, customer, or opportunity levels that allow sales, marketing and other functions within your organization to collaborate in driving greater value for your customers.
Approval Process
Robust planning approval processes for your teams
Leverage approval processes within your overall planning cycles to ensure your team is working closely on building a solid Sales and Marketing plan to best serve your customers.
We can tailor such process to best suit your organizational needs.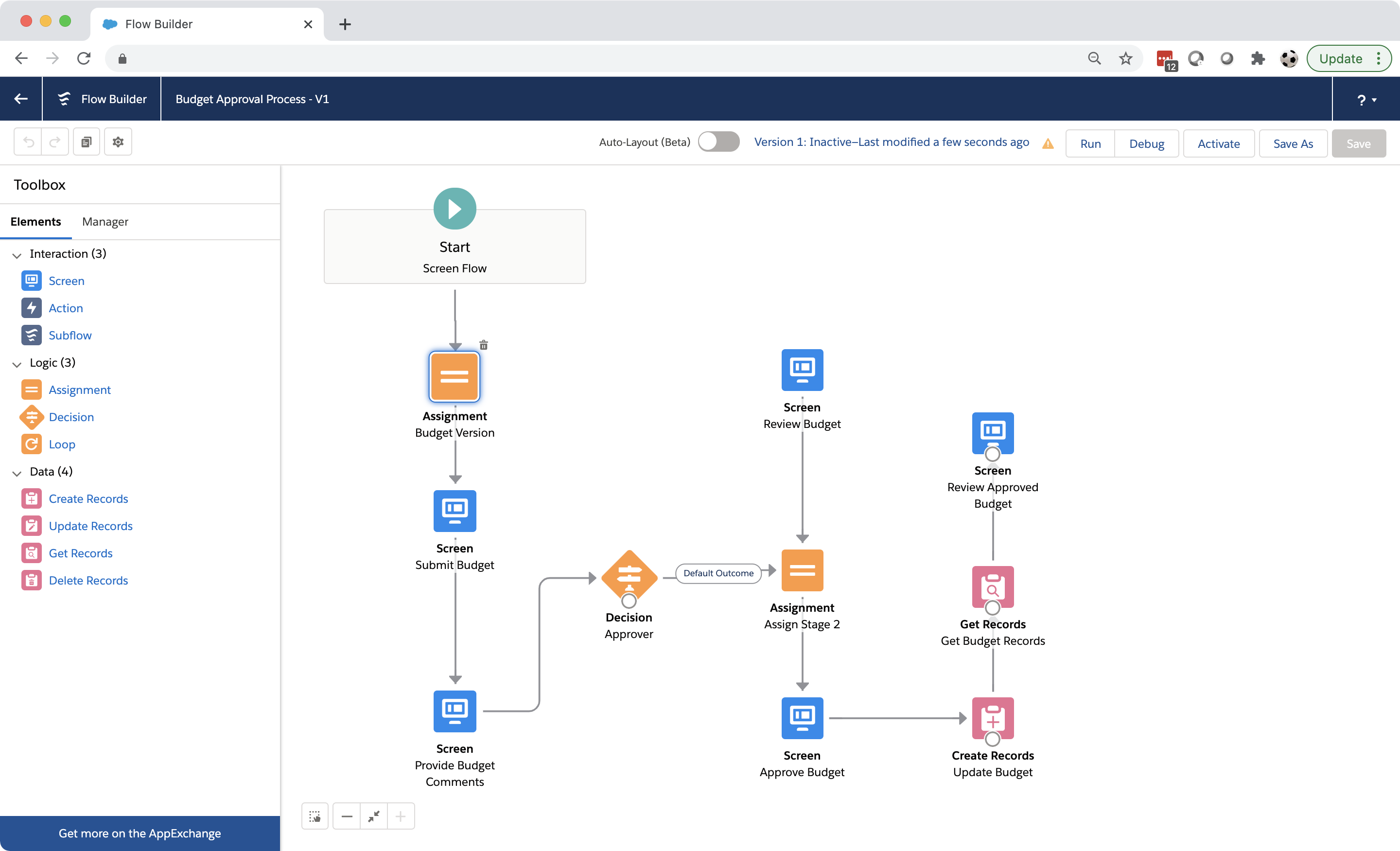 Planning Models
Create business plans based on pre-defined planning models that incorporate your territories, customers, and sales pipeline information in a secure and collaborative manner.
Our Territory Planning models are based on your territory models in Salesforce and allow you to build budgets and forecasts at each level of your territory hierarchy.
Build account plans that align Sales and Marketing efforts to grow your business. Incorporate your sales pipeline with your existing business to close any gaps with your targets.
Manage actionable plans for each opportunity in your pipeline and understand their impact on key financial and non-financial metrics for your business.
Add custom planning models based on your customer and sales information to budget and forecast different aspects of your business.
Powerful Analytics
Analyze your underlying Revenue risk
Analyze the underlying Revenue Risk based on your pipeline
High level dashboards to monitor your performance
Analyze the underlying Revenue Risk based on your pipeline
Advanced Visualizations on Tableau CRM
PLNR helps your teams achieve Sales Planning Excellence
Adopt a culture of driving high performance with your sales team by providing them with the necessary tools to stay focused on your targets
Leverage Multi-Currency and Advanced Multi-Currency features to build plans in local and corporate currencies.
Leverage your Territory Models to build your overall Target setting and bottom-up budgeting and forecasting.
Planning and Approval Workflows
Implement robust planning and approval workflows across your Sales and Marketing organizations
Key Performance Indicators
Define and plan against your Financial and Non-Financial KPIs
Leverage out of the box Reports and Dashboards to analyze budgets and forecasts. Build advanced visualizations with Tableau CRM.
Utilize Artificial Intelligence capabilities (Einstein) to uncover and mitigate against business risk.
Your planning activities are governed by your existing security model within your Salesforce environment
Bring in data from your ERP and other corporate systems of record to inform your budgeting and forecasting activities using our built-in integration platform options.
Intuitive User Experience
Intuitive and spreadsheet-like experience allows your team to plan in a familiar environment